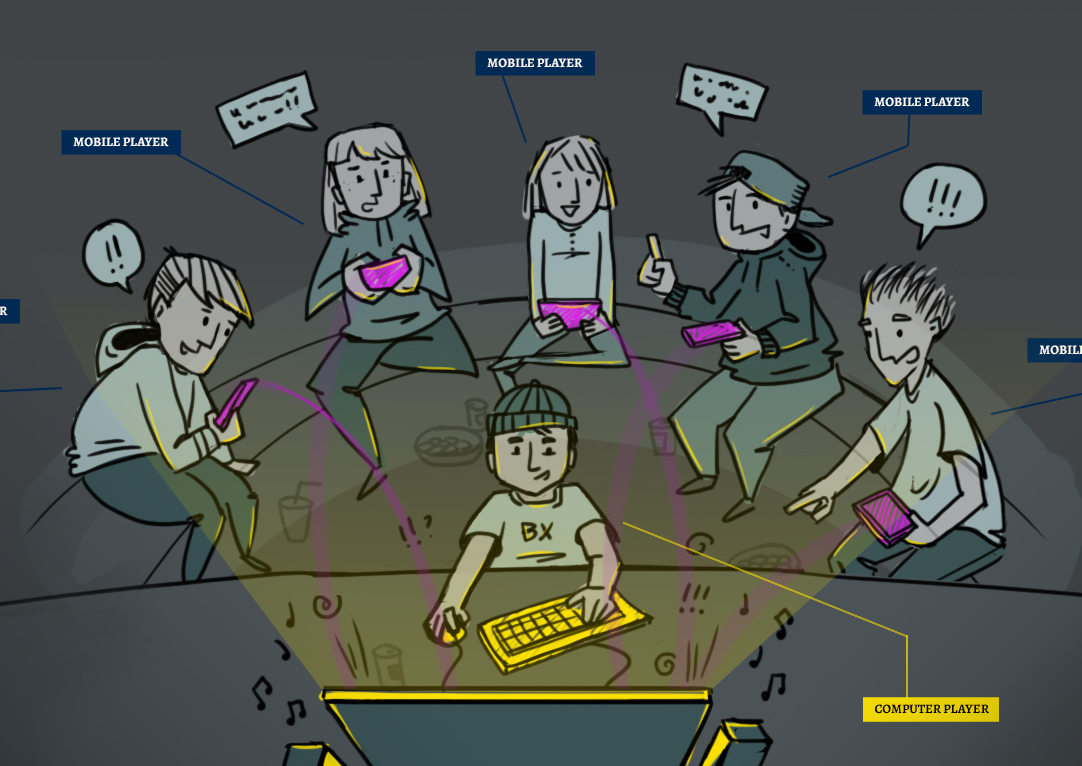 Organize yourselves into "units" of 2-7 people (5 people is recommended).
Just 1 PC needed per unit. Everyone else participates through a mobile app. PC and mobile players can switch roles at any time.
We recommend having at least one person who is used to gaming per unit.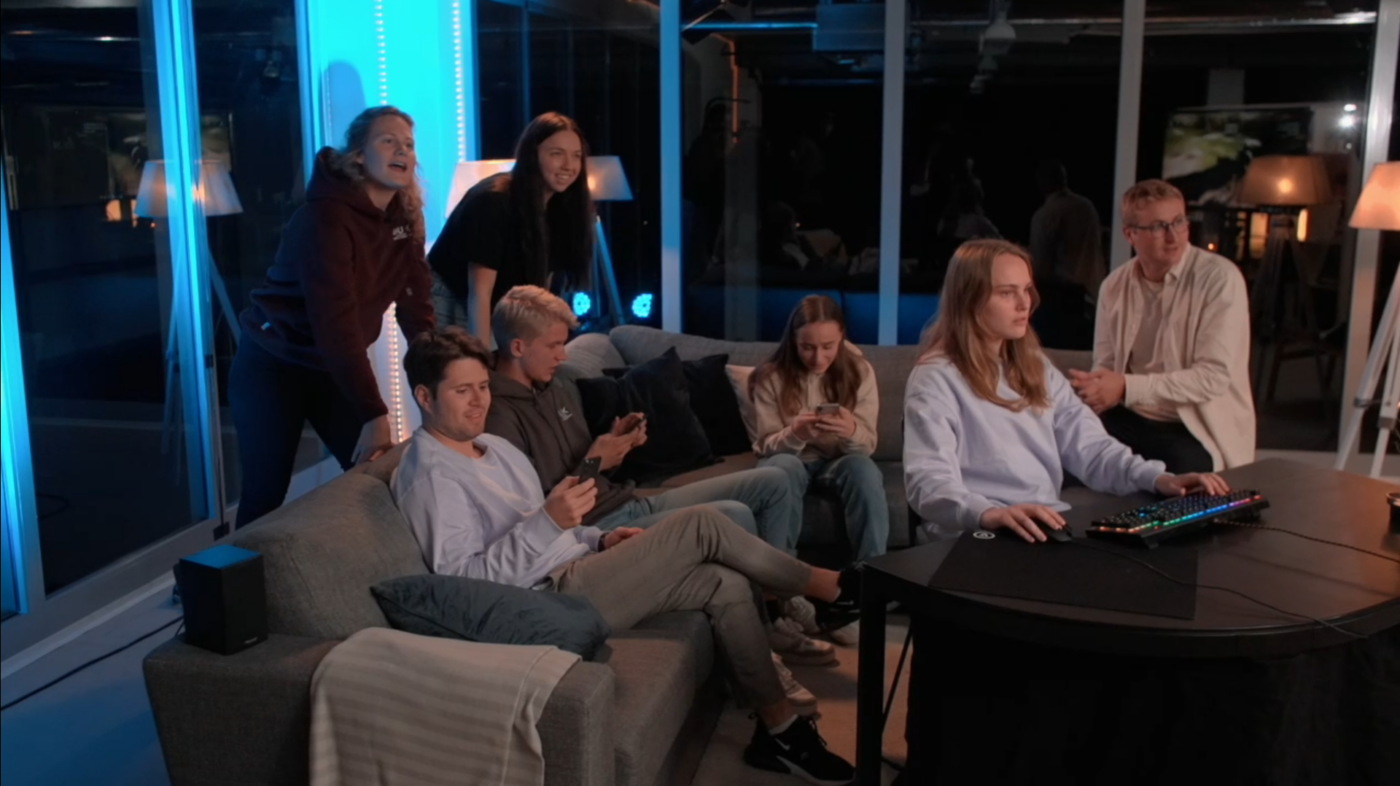 There are 3 chapters in the closed beta and each chapter takes 2 to 2.5 hours to play. There will be a suggestion to take a break halfway through the chapter.
We recommend gathering at home where you can have good conversations in a quiet setting. Connect to a TV screen and good speakers so everyone can follow along!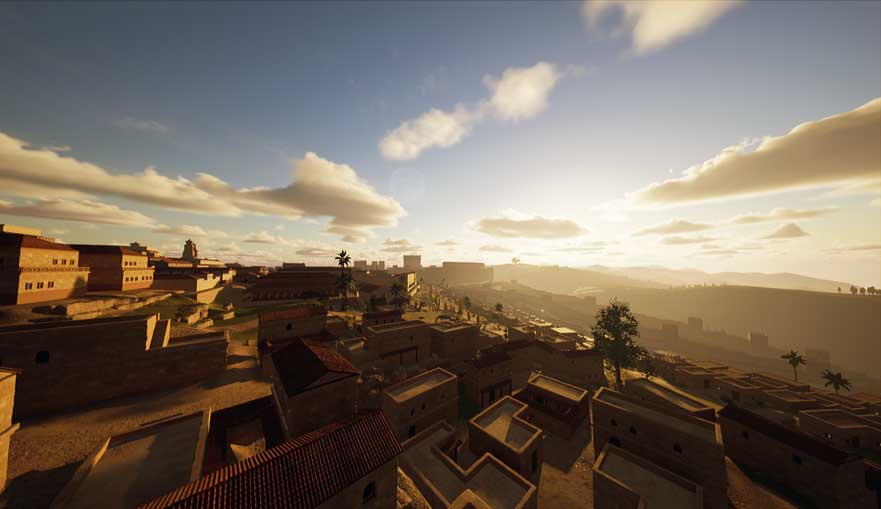 Solve quests with your unit while exploring the beautiful open world of ancient Jerusalem and experiencing Bible events firsthand.
Most of the game is not time-based. Take the time you need to explore, talk to characters and find hidden notes throughout the city. All notes collected can be accessed in Hector's Archive on the mobile app.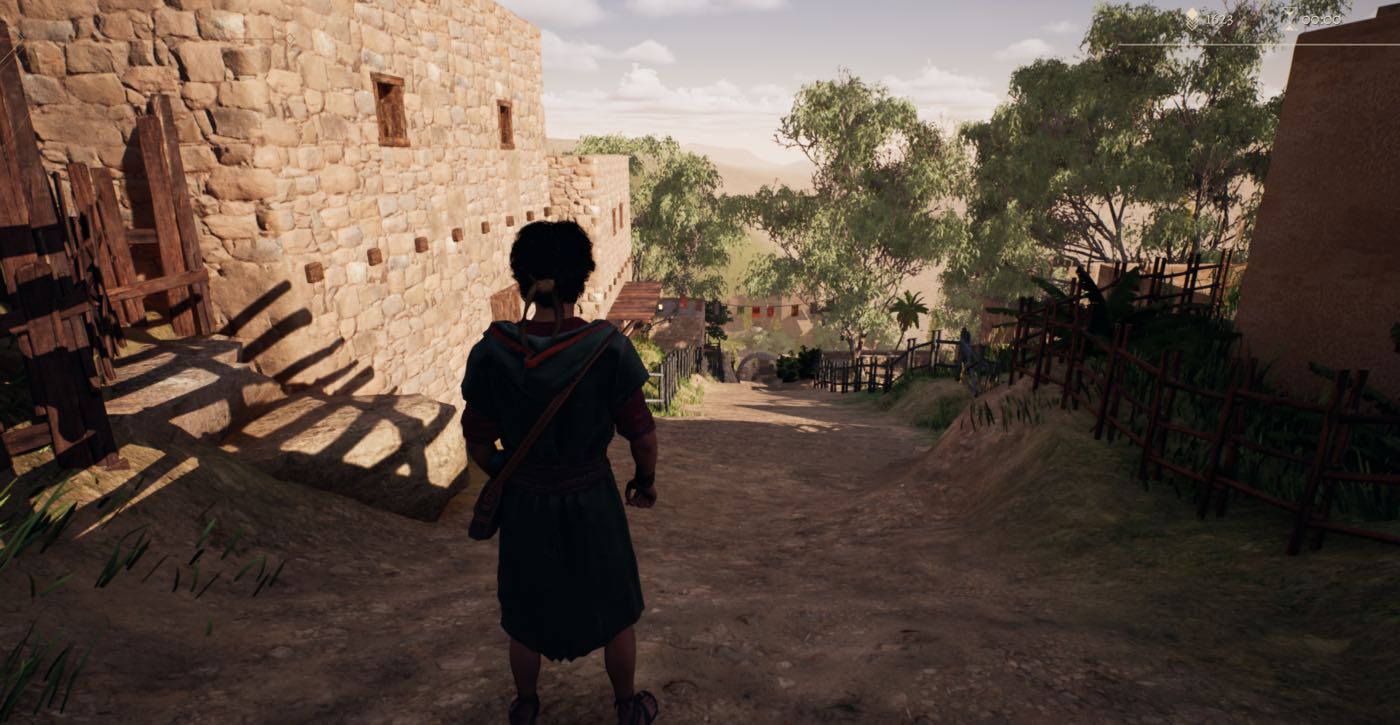 Work your way up the leaderboard by completing quests, scoring well on unit games and collecting facts.
You can view the leaderboard on the mobile app. Compete with other units worldwide or locally to get the most points!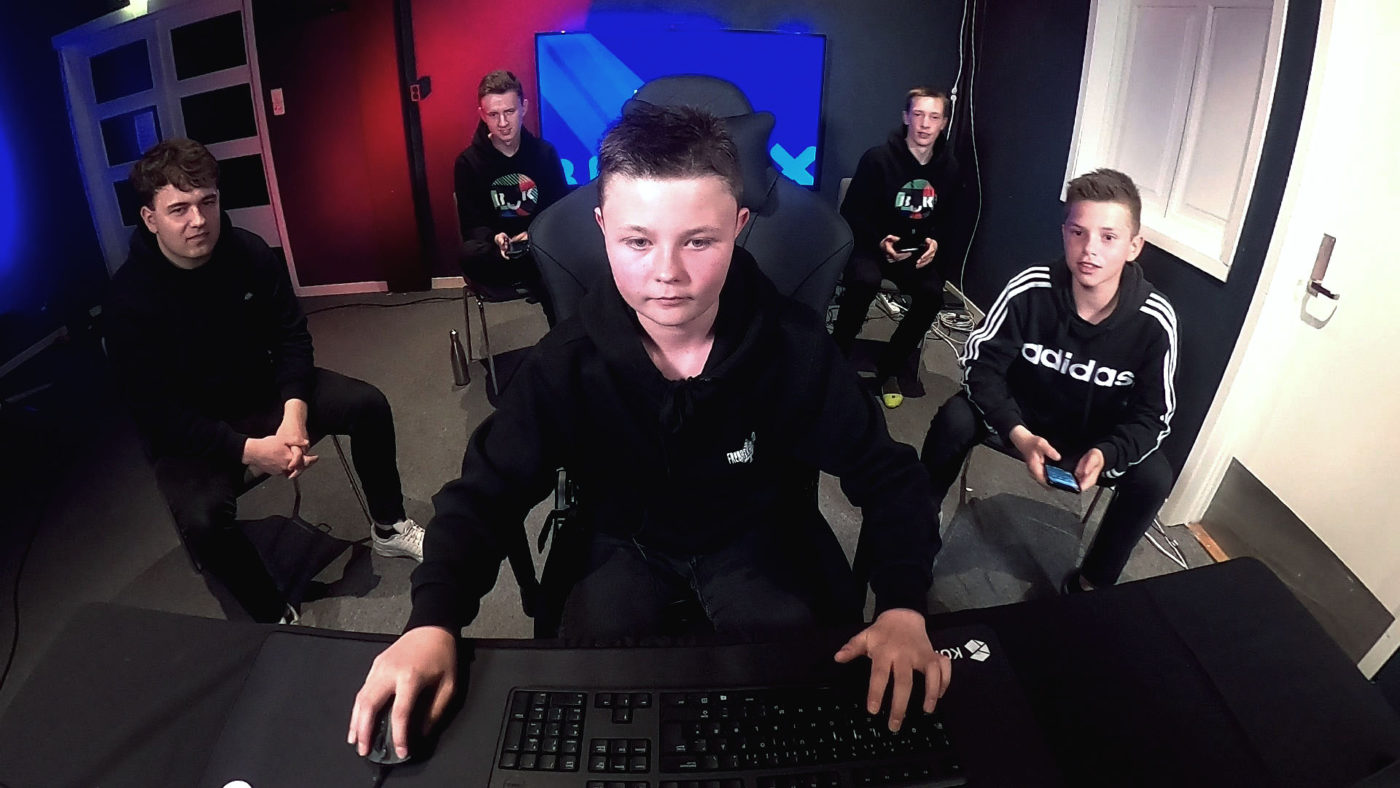 You will likely experience errors, called bugs, since the game is not completely finished.
All bugs should be reported on feedback.biblex.io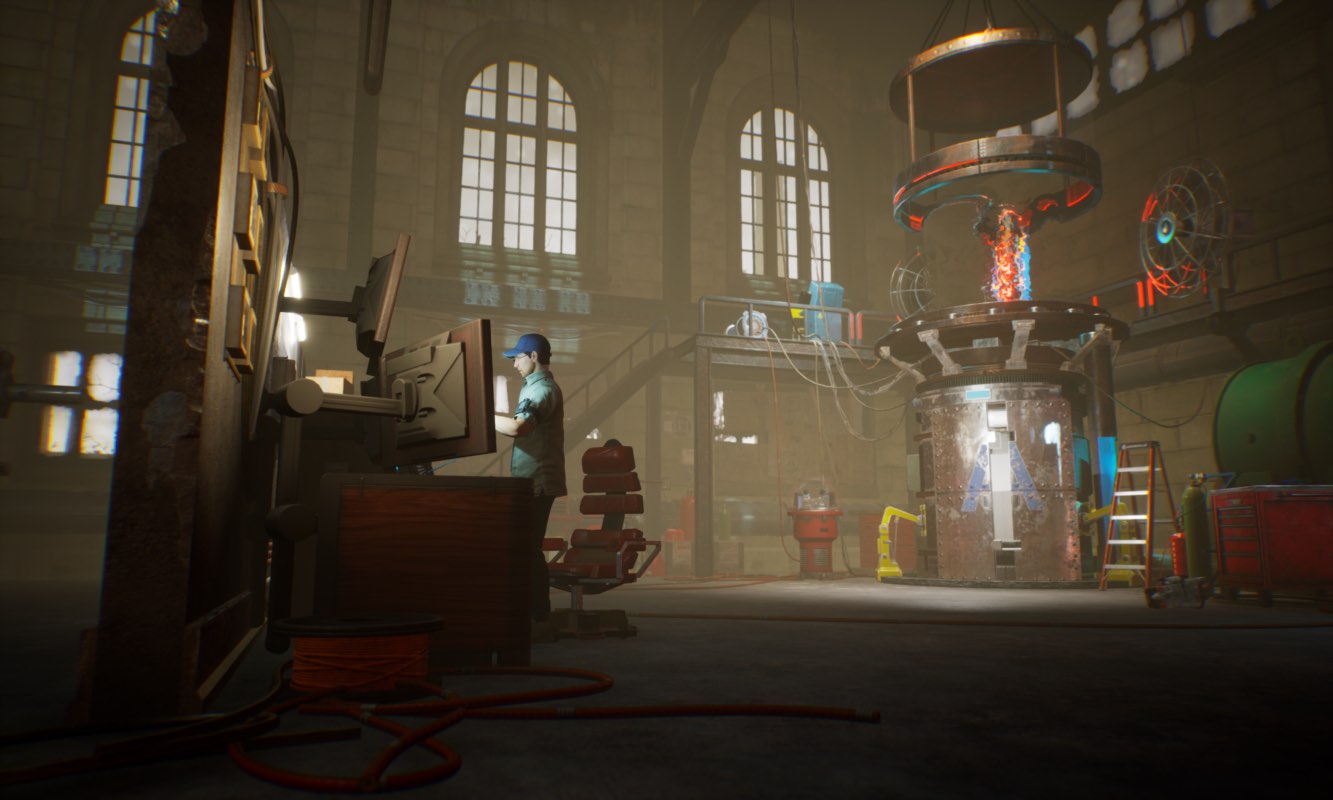 Besides reporting bugs, we welcome suggestions for new features and ideas for further development of the game past the beta stage.
Use the boards on feedback.biblex.io to send us your comments!
minimum
Processor: Intel® Core™ i7-6700 / AMD Ryzen 5 1400
Graphics: NVIDIA® GeForce® GTX 1660s / AMD RX VEGA 56
Network: Broadband internet connection
Memory: 16 GB RAM
Storage: 20-30 GB available space
OS: Windows® 10 64-bit
Equipment: Keyboard and a mouse capable of simultaneous left- and right-click
recommended
Processor: Intel® Core™ i7-8700K / AMD Ryzen 5 3600
Graphics: NVIDIA® GeForce® GTX 1080 / AMD Radeon RX 5700 XT or better
*If you don't own a PC with the minimum requirements, you can consider using a Cloud PC service such as Shadow Tech which allows you to rent a high-end PC in the Cloud and access it online using your existing computer. Tip: If you're not located in one of the countries where Shadow Tech is available, it can still be possible to use the service, but we recommend testing this in advance. *Only one PC is needed for every 2-7 people in a unit. Click here to read more about unit-mode gameplay. The beta build will be downloadable on PC with the use of a Steam activation key. The mobile app is available for download on the App Store and Google Play.
Mobile app system requirements
minimum
Apple: iOS 14.0
Android: Version 5.0
recommended
Android: Version 10 and above
Q: How long does it take to play through each chapter?
---
A: Around 2 to 2.5 hours. We recommend playing over 2 sessions.
Q: How do I report bugs?

---
A: Report bugs, give feedback or upvote other ideas on feedback.biblex.io You can also access this page through our mobile app.
Q: What languages will the game be in?

---
A: The main language will be English (voiceovers and text). Subtitles will be available in Norwegian, French, German, Dutch, Hungarian, Russian, Romanian, Polish, Turkish, Spanish and Portuguese.
Q: When will the full game be launched?

---
A: In 2023/2024.
Got questions about the closed beta?
Look up previously asked questions, see replies or post a new question on our board.
See Questions Board
See snapshots from our beta testers all around the world!
Want a new background for your mobile phone, PC or Mac? Or perhaps you'd like to print some large posters for your gaming room?
Download images from the game here.
Backgrounds for PC/Mac
Click on the image, right click and choose download.
Download PDFs
Choose between 300 x 180 cm and 70 x 100 cm (not all are in both sizes)
FOLLOW US ON SOCIAL MEDIA