When you band together, there is nothing you can't do!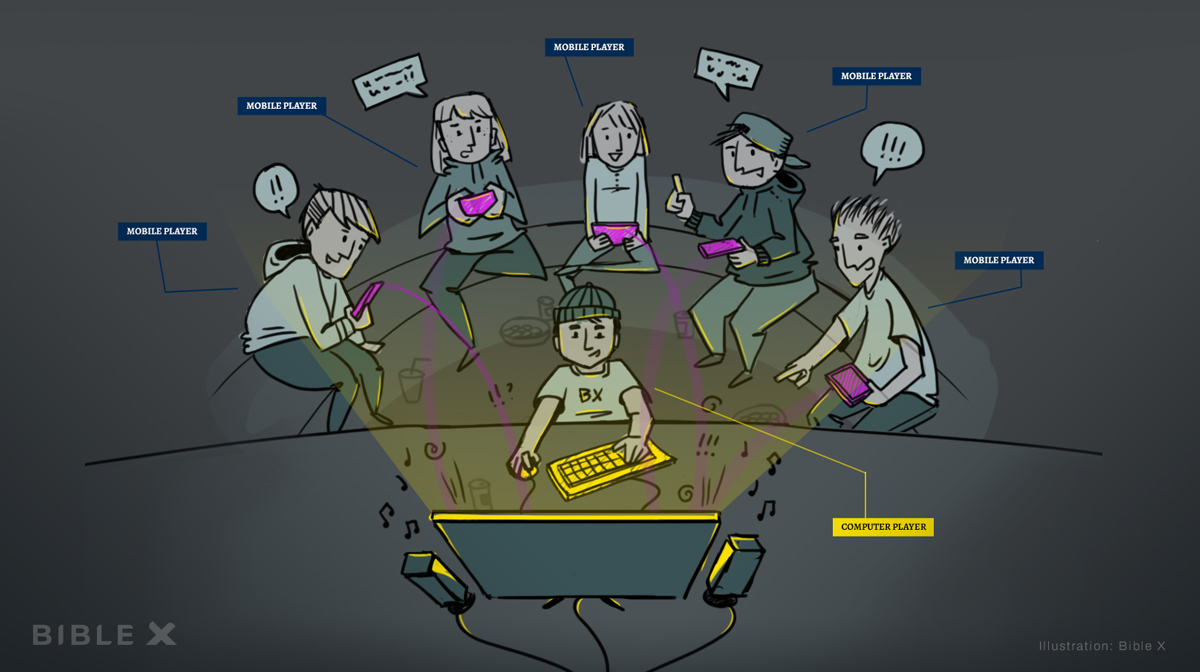 Introducing unit-mode
You and your teammates are a unit. Together you will set off on a grand adventure to the streets of Old Jerusalem, to find the truth that will save Terrapolis from Deforce's corrupt plans. Together you have everything you'll need to get through whatever challenges cross your path. So, who do you trust to have your back when the going gets tough? Who's got the brains to solve the trickiest puzzles, the quick wit to get you out of the stickiest situations, or the perseverance to complete the quest, no matter what it takes?  
Together is the keyword. Meet new and exciting challenges together. Encounter history together. Grow in faith together. Debate your decisions together. Discover a new world with your friends at your side! This style of gameplay is especially ideal for church youth groups and fellowship-building experiences. 
One PC, 3-6 mobile phones
So, we're developing a multi-platform game. Besides PC gameplay it will include a mobile app. This is a very unique and new feature that we've developed using Unreal Engine and real-time communications via web. This app will be downloaded by the members of the unit not controlling the computer. Various puzzles, missions, and quests throughout the game will have aspects that need to be completed in the app by each member of the unit. 
We know what you're thinking. Will single player mode be available? Not at the time of the closed Beta launch, but by the time we fully launch the game to the world, you should be able to select "single player" as an option. But we're confident you'll enjoy trying out the unit-mode! It's a very different experience to discover this world together! 
What do you think about this style of group gameplay? Let us know in the comments!