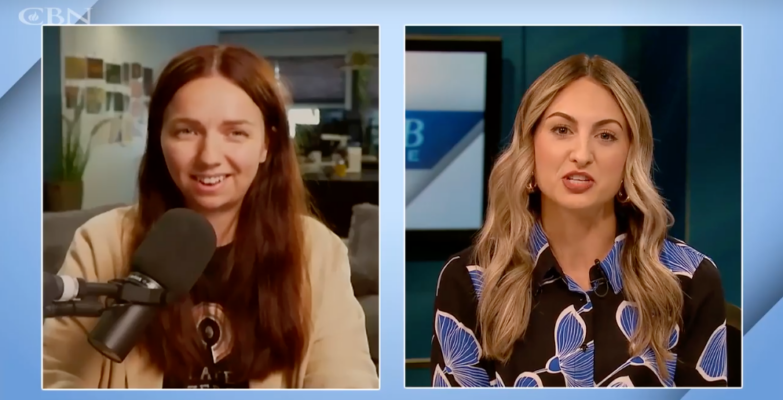 Today, our Art Director Mette Johnsen was on live TV in the US. The opportunity fell on the very day of our Kickstarter launch.
"The timing was just crazy," says Mette. A couple of weeks ago, we were at the NRB convention in Orlando, Florida to talk about the work we do and to make new contacts. The game attracted a lot of attention. While we were there, we received news that a deal we had been working on for a long time had finally been closed. We were invited to speak on the 700 Club Interactive program on the Christian Broadcasting Network (CBN).
CBN is a Christian TV channel and the 700 Club Interactive program has one million viewers daily. The time available was Tuesday, June 6 at 10AM ET, exactly the same time our Kickstarter crowdfunding campaign was launched.