Our Kickstarter campaign just went LIVE!
We're so excited to show you what we've got in store. For the first 48 hours only, you can secure your very own pet dog if you back Gate Zero at any tier.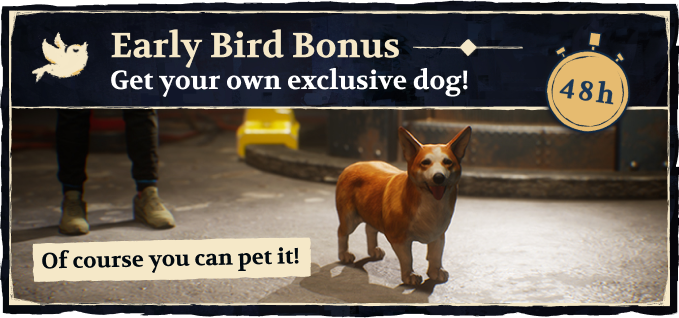 We also have an Early Bird Discount on the Collector's Bundle, so you want to hop on and register your pledge before it's all gone!