Hi! I'm Arve, the head of games for the Bible X team. I've been working in media production since the start of my career, and for the past 10 years as a TV producer for BrunstadTV.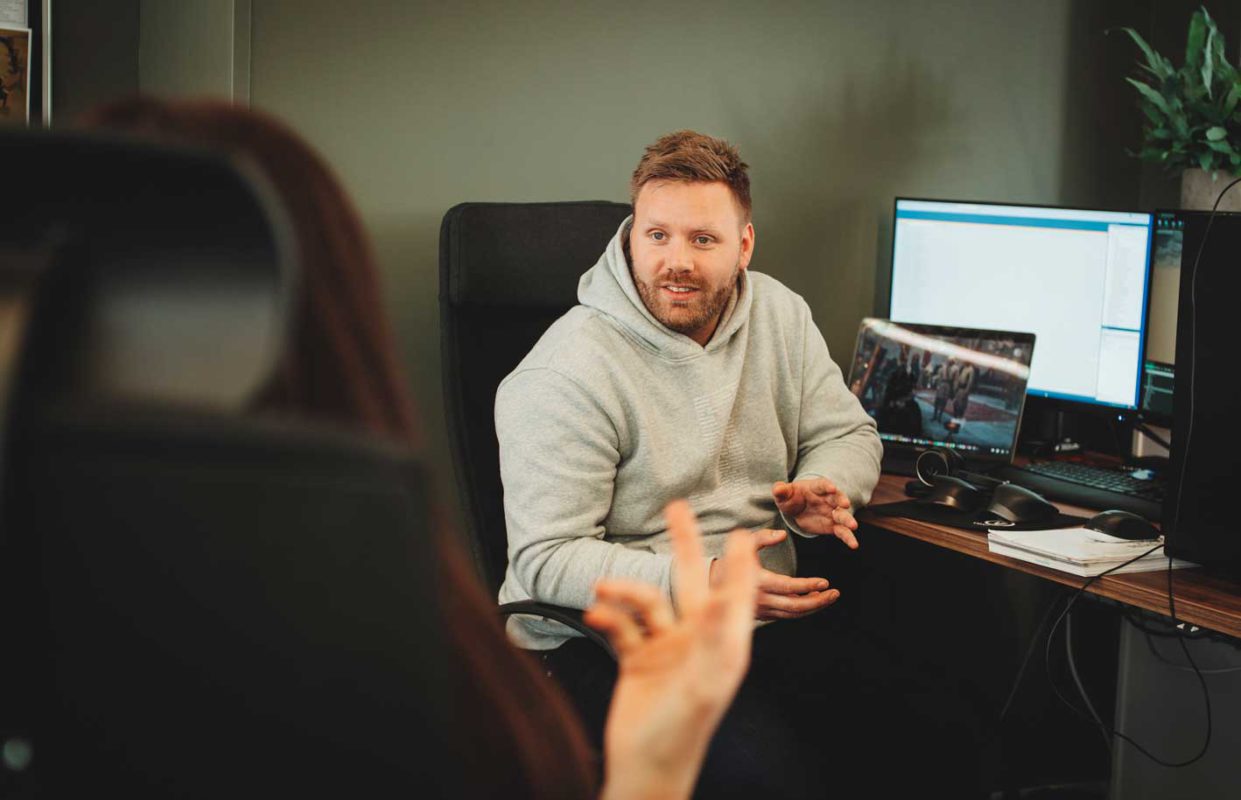 Life in media production is fast-paced and incredibly exciting, and this is how it all began … 
It started with a 3D model
In the fall of 2019, my team and I were deep in the process of developing a new Bible study concept for the international Christian youth association BUK. Our focus was the 13 chapters of the book of Hebrews in the Bible, and we were producing animation videos, a live podcast, and a webapp, among other things.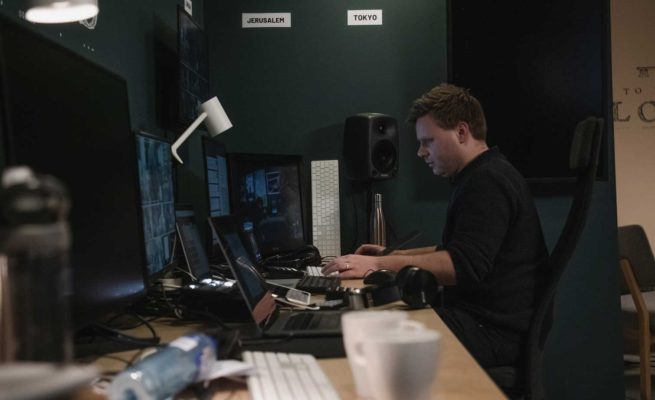 In the process, we also got a new team member, Gunnar, a game developer. His task was to create a virtual 3D model of the temple in Jerusalem, and the plan was to use this model for a live Bible study for BUK at Easter 2020. This virtual tour of the temple was meant to reach the target audience in an accessible way to explain some of the more complex concepts in the letter to the Hebrews. There are so many descriptions of things from a whole different time and a whole different reality. To understand it all, we needed to dive into the reality of that time. 
So, the whole thing started with this virtual tour of the temple. But it was just a 3D model with no concrete concept around it. By Easter 2020, we were finished with the project. But then the coronavirus hit and all big live events were suddenly cancelled. After all of that, nothing came of the live Bible study.
A new beginning
Then I was asked if I could start a new department at BCC Media and take responsibility for developing "the temple project." So, my colleagues Hans, Mette, Gunnar, and I became the first four members on the Bible X team. At that time we were done with all our other projects, and we began focusing full-time on this. We began diving deep into game development, learning as much as we could.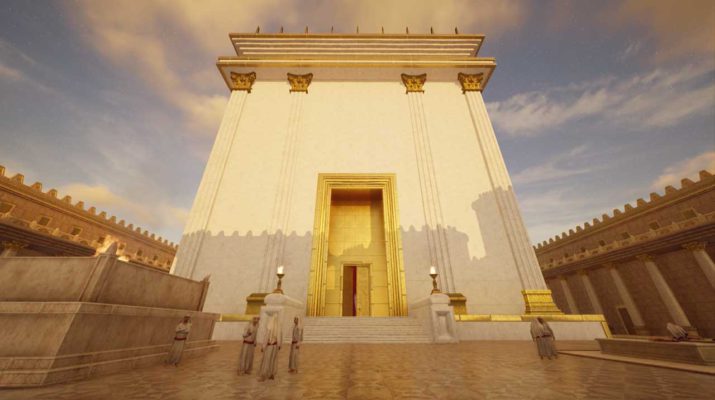 Developing the game
We really started working with the concept. Where to begin? Up to then it was just a virtual 3D model. There were a lot of loose ends. We needed to make something that was concrete and exciting. A driving force, a propelling power, a narrative you could follow along with. That was how the current concept was formed. It came from a desperate need to tell a story that was engaging for young people, while at the same time exploring the Bible's most significant events. I can't reveal what our game concept and story is yet, but you'll find out in good time! 
At the same time, we continued developing the 3D model in greater detail, and began building outwards towards the whole of Jerusalem. Over the course of half a year, we had a finished concept and had also hired three new people to our team. Since then, it has just grown to what it is today.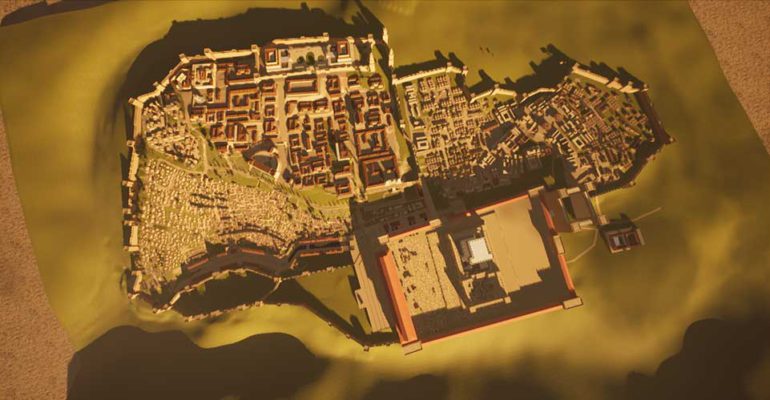 Why we're doing this
We believe that it's so important for young Christians today to really understand what it is they actually believe in. Anyone who is interested in learning more about mankind's most revolutionary message is invited to play this game! We want to equip young people with knowledge and understanding of the true gospel, so they not only get help to live it, but also have a backpack full of evidence to really show and tell what they stand for.